Few things are as rewarding as reading a book to encourage and challenge us spiritually and then discussing it with a group of fun-loving women from church!
Throughout the year we choose several books to read and discuss. We typically meet two to three times per book (depending on length) and gather at a coffee shop or someone's home to discuss the assigned chapters.
When: Dates are set in the evening for each book
Where: Various locations
Contact: Colleen Toltzman and/or Kelly Howell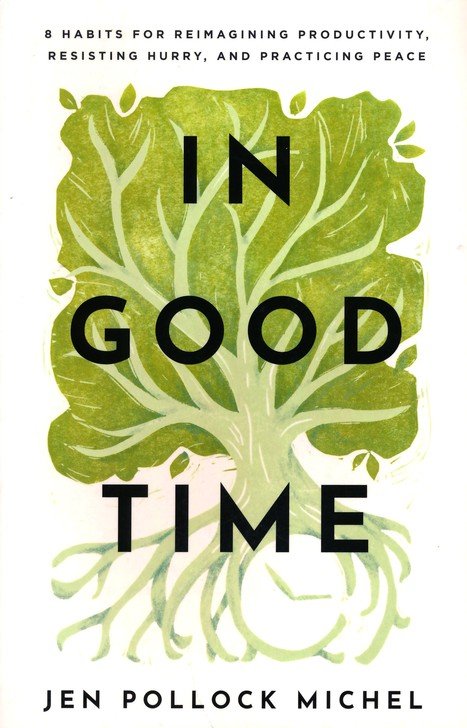 Fall Books
We are excited to announce the fall books for the Women's Book Club! We are still pinning down dates – but these are the books we'll be doing:
In Good Time by Jen Pollock Michel
Meeting Details:
When: Friday, Oct. 27 @ 6:00pm
Where: Panera Bread in Onalaska
What: Read & discuss whatever portion of the book you are able to read
Please sign up at church if you plan to join us and/or email info@couleerock.com.
"8 habits for reimagining productivity, resisting hurry, and practicing peace"

In Good Time, Jen Pollock Michel
2. Being Elisabeth Elliot by Ellen Vaughn
Meeting Details: We will meet in January. So – you can all ask for that for Christmas 🙂
Looking forward to connecting over good books with you all!